I am an incredibly lucky reader in many ways, not least of which is that I get to read some books before they're released. Some of the ones I've read that will be out in 2018 have blown my proverbial socks off, all the way to the moon twice around it and back again.
I will have more favorite reads in 2018 for sure—these are just the ones I've read so far.
Many of these books are examples of gifted storytellers spreading their wings a bit further and telling tales that are even better than their books so far (and that's saying a lot). Some are stand-alones, some entries in beloved series, and some debut novels that exhibit a storytelling prowess that can only be described as divine.
Much about 2018 is uncertain at this point, but I can promise you this: It is going to be an extraordinary year for exceptional novels. All but one of these is available for preorder now, and I'd recommend you do so! (The titles below are links to facilitate your preorders.)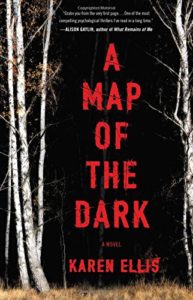 A Map of the Dark
Karen Ellis
January 2
I didn't expect to enjoy this book (FBI agents and missing teenagers aren't usually my cuppa), but this story pulled me right in for a thrilling ride that I loved. Now I can't wait for Elsa Myers' next case.
The Chalk Man
CJ Tudor
January 9
This book came highly recommended, and sure didn't disappoint. It recalls the atmosphere of Stephen King's Stand By Me, and is a beautifully drawn tale.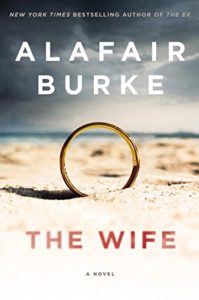 The Wife
Alafair Burke
January 23
If you have yet to read Alafair Burke, now is the time to start. This is a don't-miss novel that you will find difficult to put down until you've reached the very last word.
This is What Happened
Mick Herron
January 23
A bit of a departure for Mick Herron (although it still has spies), this is one of the cleverest books I've ever read by one of the sharpest writers telling stories today.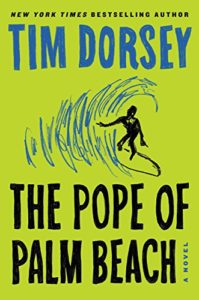 The Pope of Palm Beach
Tim Dorsey
January 30
Serge and Coleman are back, in a series that gets smarter and funnier with each entry.
19 Souls
JD Allen
February 8
This is a helluva start to what will be a long and fantastic series featuring PI Jim Bean, with a villain who will haunt your dreams.
Poison
John Lescroart
February 13
The latest entry in the Dismas Hardy series caught me by surprise in every good way.
Sunburn
Laura Lippman
February 20
A classic mystery from a storyteller who can only be described as a master.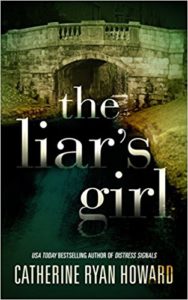 The Liar's Girl
Catherine Howard
February 27
An ultimate What-If story with characters I found fascinating and a plot that kept me actively guessing throughout. This is a book you'll want to tell everyone you know about.
If I Die Tonight
Alison Gaylin
March 6
I'm not normally a fan of teenaged characters, but the ones in this story are exquisitely drawn in a tale that is completely unexpected in all the best ways.
Scot Free
Catriona McPherson
April 8
Hilarious, brilliant, scary…what more could you want from a story? My only complaint about this book is that it's not longer.
Blackout
Alex Segura
May 8
Pete Fernandez is back, and investigating an unsolved murder that returns him  to the darkest side of Miami.
Trust Me
Hank Phillippi Ryan
August 28
This book defines every single one of the descriptors we want books to have: gripping, twisty, smart, page-turner. Hank's books have been reliably great since she started writing novels, and this one is truly exceptional.
Under My Skin
Lisa Unger
October 2
It's no secret that I adore Lisa Unger's books. But this one? You guys, this one is incredible. It pulls you in and brings you through a story wherein you never quite know what's real…and it's a deliciously unsettling experience.
The Truth About Parallel Lines
Jill Block
This book doesn't yet have a release date because it's still finding the perfect publisher home, but I'm cautiously optimistic that it will hit shelves in (late) 2018. It is an extraordinary tale has a crime at its heart, but is really about how humans interact with each other…or don't. I'm including it in this list because the sooner you start keeping an eye out for it, the better.
There you have it. Happy 2018 reading!
By way of disclosure: I'm lucky enough to work for some of the authors whose books are above. But they're not paying for my personal opinion, which this is.